Nestled alongside the Mississippi River, Little Falls, Minnesota is known for its abundance of outdoor recreation opportunities. But the city also provides visitors with unique, charming shopping opportunities within its historic downtown. Little Falls' variety of shops makes it possible to shop for a range of items and for a variety of people if you're looking for gifts. From bicycle shops and gift shops specializing in fishing items to charming boutiques and stores featuring arts products from local makers, crafters and artists, you are sure to have an enjoyable and successful shopping experience if you decide to check out Little Falls' shopping scene during your next visit.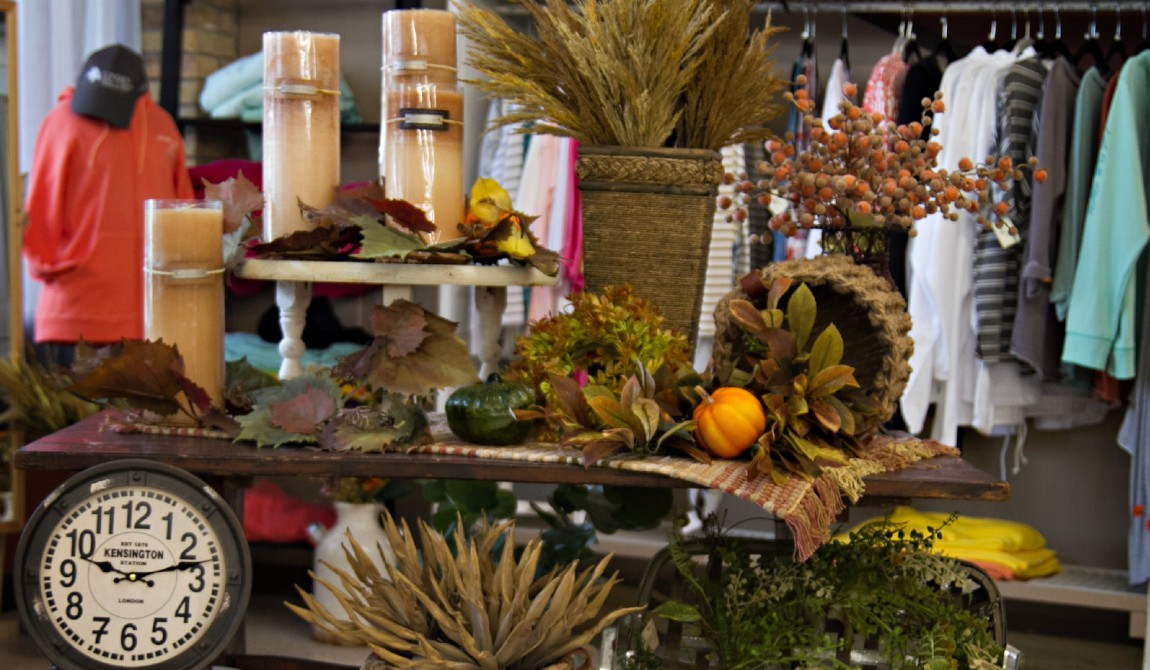 The Shoppes of Little Falls
In the heart of historic downtown Little Falls, The Shoppes of Little Falls is a unique store that provides an opportunity for local artisans and vendors to market and sell their products. With it's recently opened new storefront, Shoppes @ 108, The Shoppes has expanded right next door to it's existing location. You'll find more than 70 local artisans and vendors, the shop creates a shopping experience unlike that of most stores. You can shop for handmade home décor, repurposed furniture, jewelry, clothing, kitchen accessories, handmade soaps and lotions, and gifts. The Shoppes is a great place to find gifts for any occasion, a unique item for your home, or something special for yourself.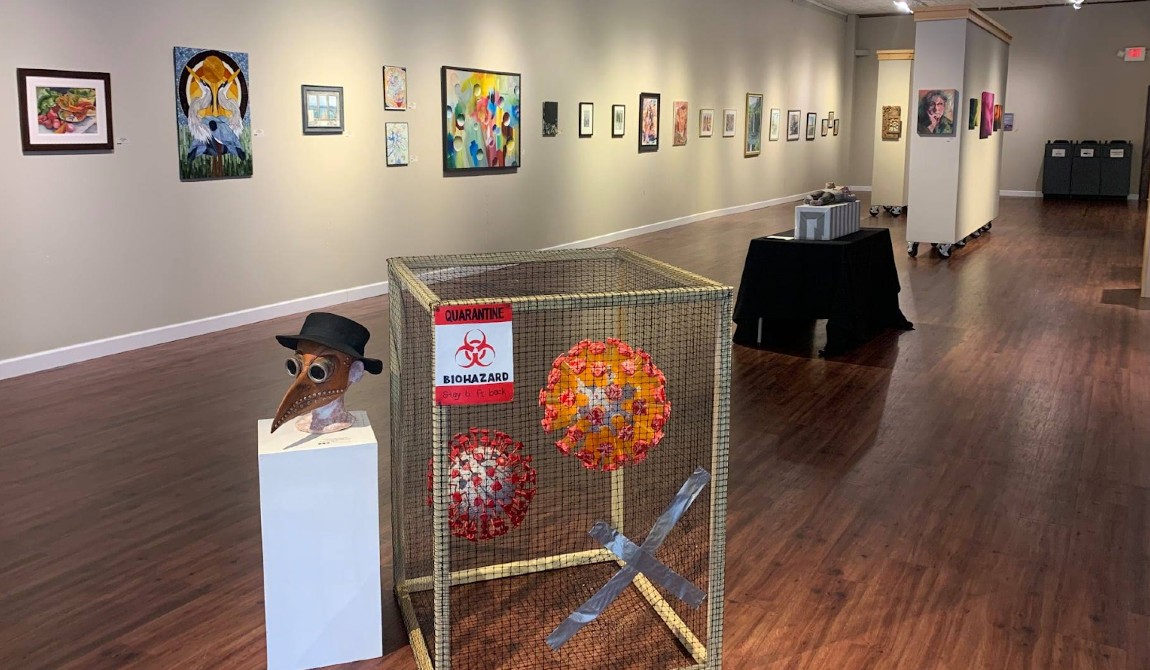 Great River Arts
Great River Arts, a nonprofit arts organization, supports local artists and provides a unique arts shopping experience in Little Falls. By providing an online and retail space for local artists, shoppers have access to various artists' works for purchasing and exploring. You can also see live theater and musical performances, view art exhibits, take art classes and workshops, and discover the art galleries that are free and open to the public. Great River Arts also has a satellite gallery located at the Morrison County Government Center. Plus they offer a great opportunity to familiarize yourself with the local arts and artists in Little Falls, MN.
Luxe Salon & Boutique
Looking for trendy products that are fabulous, affordable and comfortable? Luxe Salon & Boutique in Little Falls specializes in trendy women's products, as well as hair services, for anyone who ventures into the store. You can find items such as stylish clothes, jewelry, accessories, and makeup. Plus each independent stylist in the salon has a different product line, schedule, and service list if you're ready to try out a new hairstyle or color. Luxe Salon & Boutique has a goal of encouraging people to try new styles and discover a newfound confidence in the way they look. The majority of the boutique prices are below $50 dollars, making it easy for most to find something within their budget.
Touright Bicycle Shop & Rentals
With the range of groomed or natural trails found within Little Falls, you may want to buy or rent a bike during your visit. Luckily, Touright Bicycle Shop & Rentals has you covered for all your bicycle needs. This local, independent bicycle retailer has a variety of bicycle brands, including for children and youth. They can also hook you up with bicycle accessories. If you don't want to purchase a bike, but still want to ride in Little Falls, you can rent a bicycle. Touright will provide you with all the proper fitting equipment, so all you have to worry about is enjoying the scenery while riding around town.
The O-Fish-L Gift Shop
If you plan on visiting the Minnesota Fishing Museum, don't forget to check out the O-Fish-L Gift Shop before you leave. The gift shop is a great place to find gifts for any occasion or something for yourself. The O-Fish-L Gift Shop has clothing like t-shirts, sweatshirts, hats, and other apparel. You can also find souvenirs, art prints, books, playing cards, blankets, metal signs, novelty items, outdoor cabin decor, and much more.
Exploring Little Falls
Start planning your visit today with the 2022 Travel Guide and learn more about fishing opportunities in the area.
Post photos with  #VisitLittleFalls and get a chance to be featured on our Instagram!