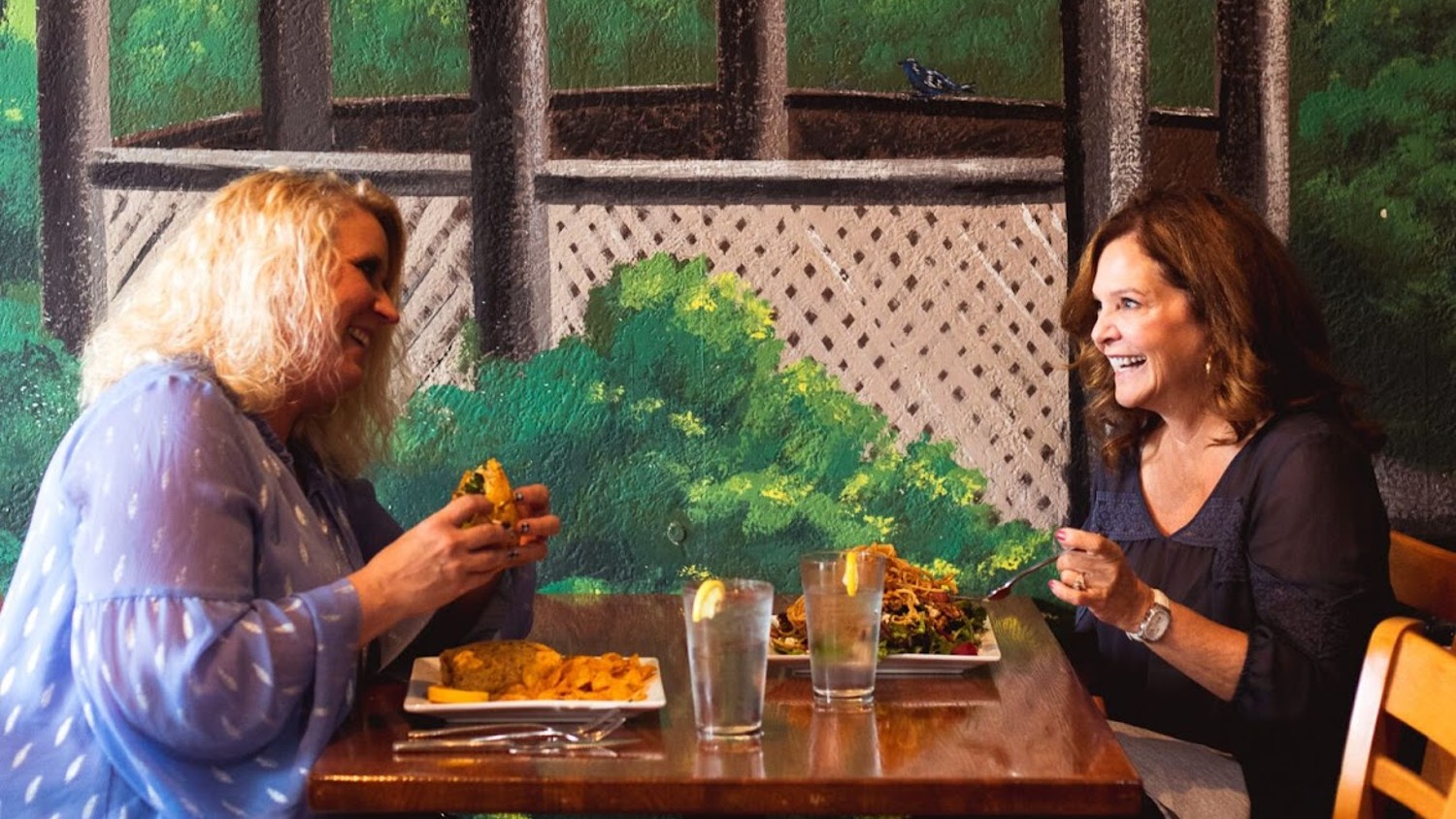 After a full morning, afternoon or evening of fun in Little Falls, Minnesota, visitors can relax with great food, drinks, company, and service at one of the many popular dining establishments around town. Whether you want a cold treat on a summer day, a quick lunch, a hot breakfast, or to sit down for a nice meal with family and friends, Little Falls has a place for every occasion. Many of the dining options are also locally owned and operated, and located in Little Falls' historic downtown, making them great places to discover more of the city's community while enjoying their food and drinks.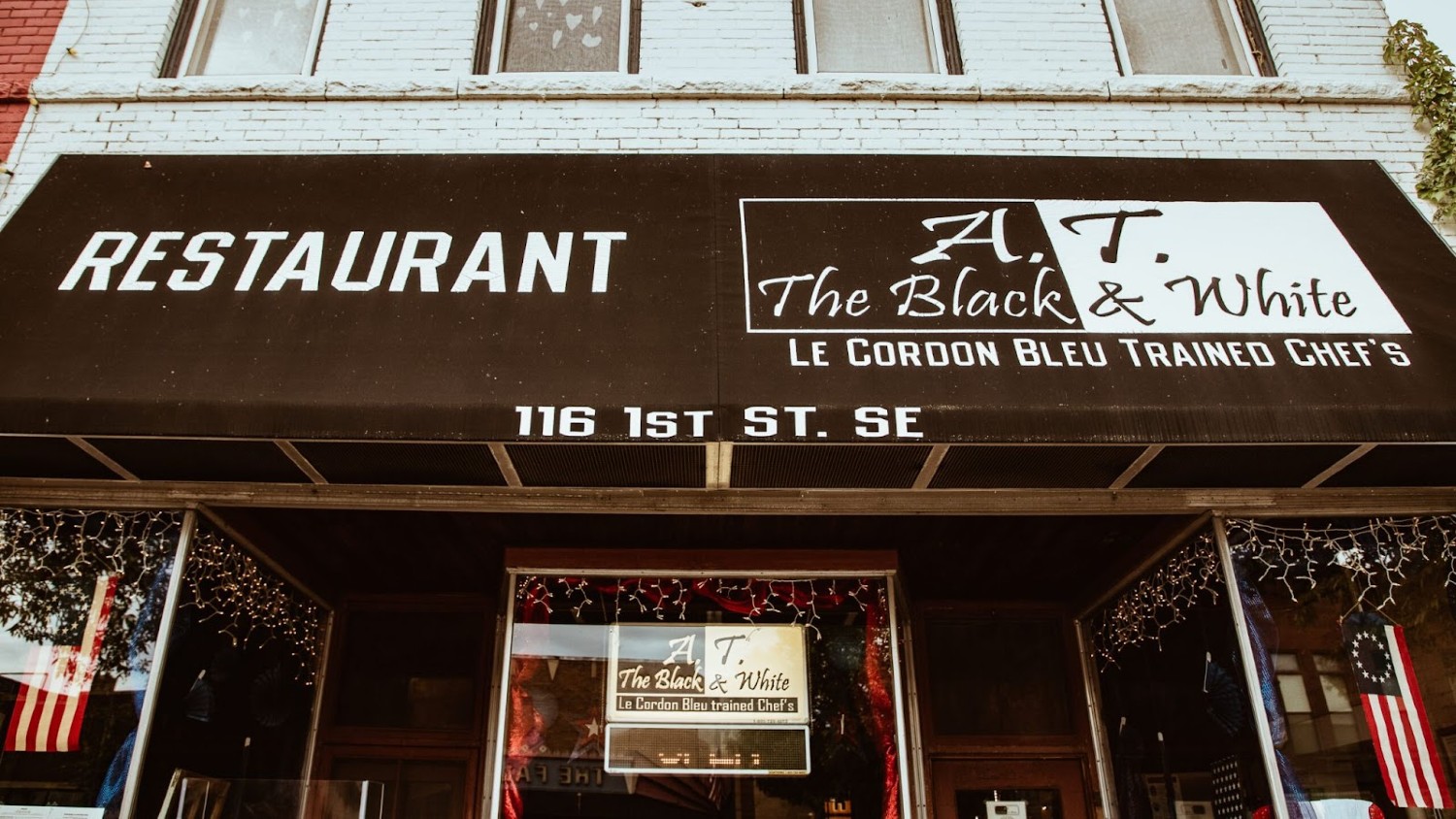 A.T. Black and White
Open since 1931, A.T. The Black & White is one of the finest and most unique dining experiences in Little Falls, MN. What started out as a burger shop is now a cherished bistro serving craft beers on tap, wraps, sandwiches, salads and more. Located in the historic Little falls downtown area, The Black & White also features the town's history through its decor including used library books and wall-length murals created by a local artist. Families and groups of friends can enjoy the amazing food, great locally sourced drinks, and friendly service.
Photo by Shayna Douglas
Little Falls Bakery and Deli
Stop for lunch and a sweet treat at the Little Falls Bakery and Deli the next time you find yourself in Little Falls. Their breakfast and lunch menus include everything from burgers and sandwiches to wraps, veggie pitas, and traditional dinner meals. Plus every meal usually comes with a cookie, brownie, or another sweet treat on the side. If you're just stopping in to visit the bakery, you'll be met with a huge variety of cakes, cookies, doughnuts, breads, pies and more all crafted homemade on site. Popular choices to start with are their Creamsicle doughnuts, and the Fresh Strawberry Honeymooners when they're in season.
Photo by Cadence T
Lindy Scoop Ice Cream Shoppe
If you're enjoying a hot summer day in Little Falls, Lindy Scoop Ice Cream Shoppe has you covered for all of your ice cream needs. The locally owned and operated ice cream shop is a Little Falls favorite and a great place to get a cold treat on a sunny summer day. The shop serves Cedar Crest ice cream and offers customers 20 different flavors to choose from. Blueberry Waffle Cone, Mississippi Mud, and Pirate's Bounty are just a few popular flavors to get you started. Their waffle cones are also homemade at the shop.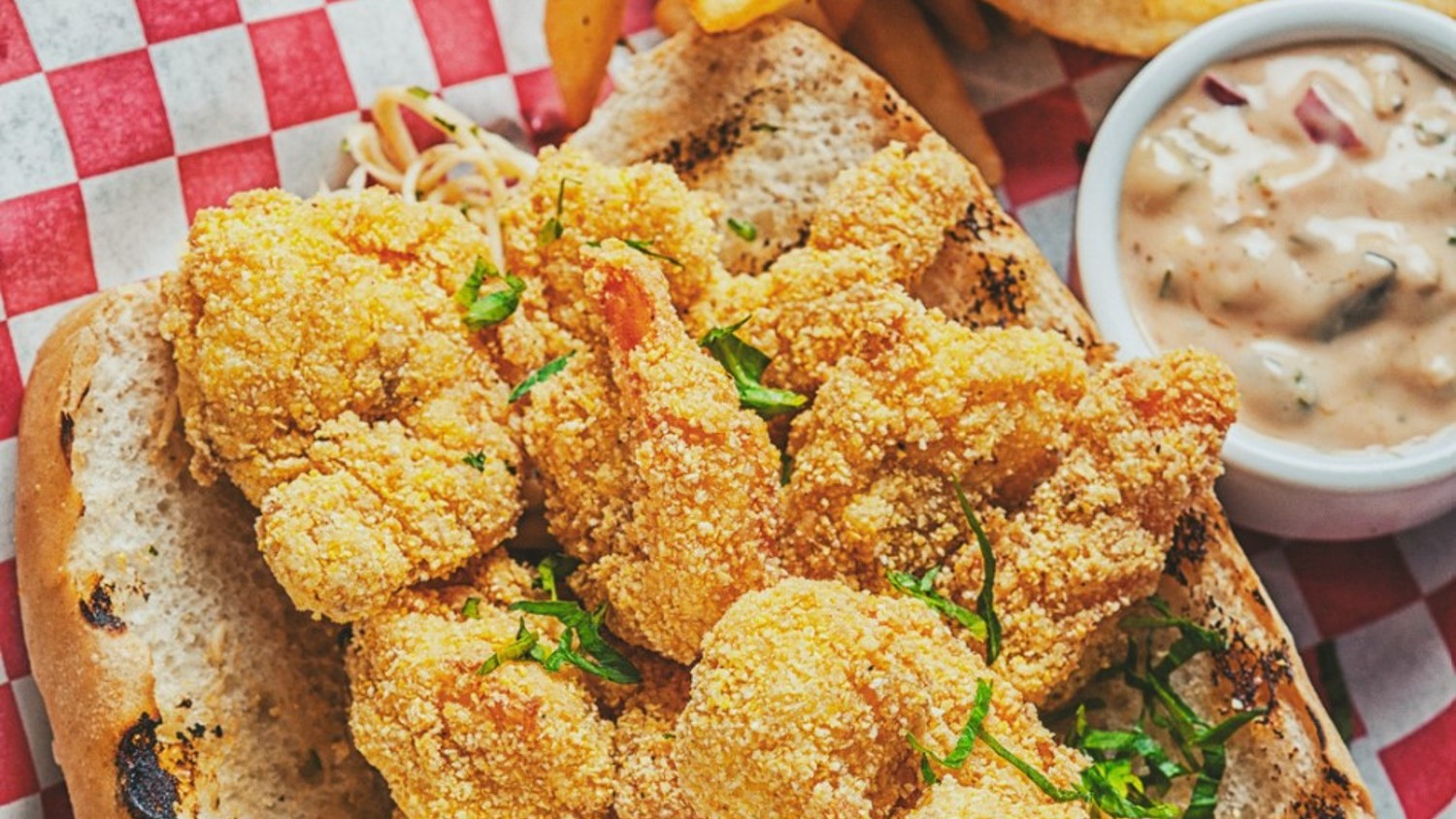 Photo by Getty Images
Knotty's on 371
A new bar and grill coming to Little Falls, Knotty's on 371 puts an exciting twist on the small town bar. Run by a father and daughter duo, Knotty's features new takes and recipes for old bar food favorites. You can try Shrimp Po Boys, Southwest Eggrolls, fish tacos, a variety of fish dinners, and some delicious desserts. But they also offer a range of sandwiches and burgers. Combined with a fun, fishing themed atmosphere, Knotty's is a great place to stop for food, drinks, and fun after a day out in Little Falls.
Caffe Strolaga
Caffe Strolaga is a great place in Little Falls to stop for coffee, breakfast and lunch before starting your day. The cafe is an independently owned coffee shop with a variety of coffees and espressos. Their menu includes sandwiches, wraps, soups, and baked goods, but they also offer a full breakfast menu in the morning with vegetarian and vegan options.
Exploring Little Falls
Start planning your visit today with the 2022 Travel Guide and learn more about fishing opportunities in the area.
Post photos with #VisitLittleFalls and get a chance to be featured on our Instagram!