Minnesota Fishing Museum and Hall of Fame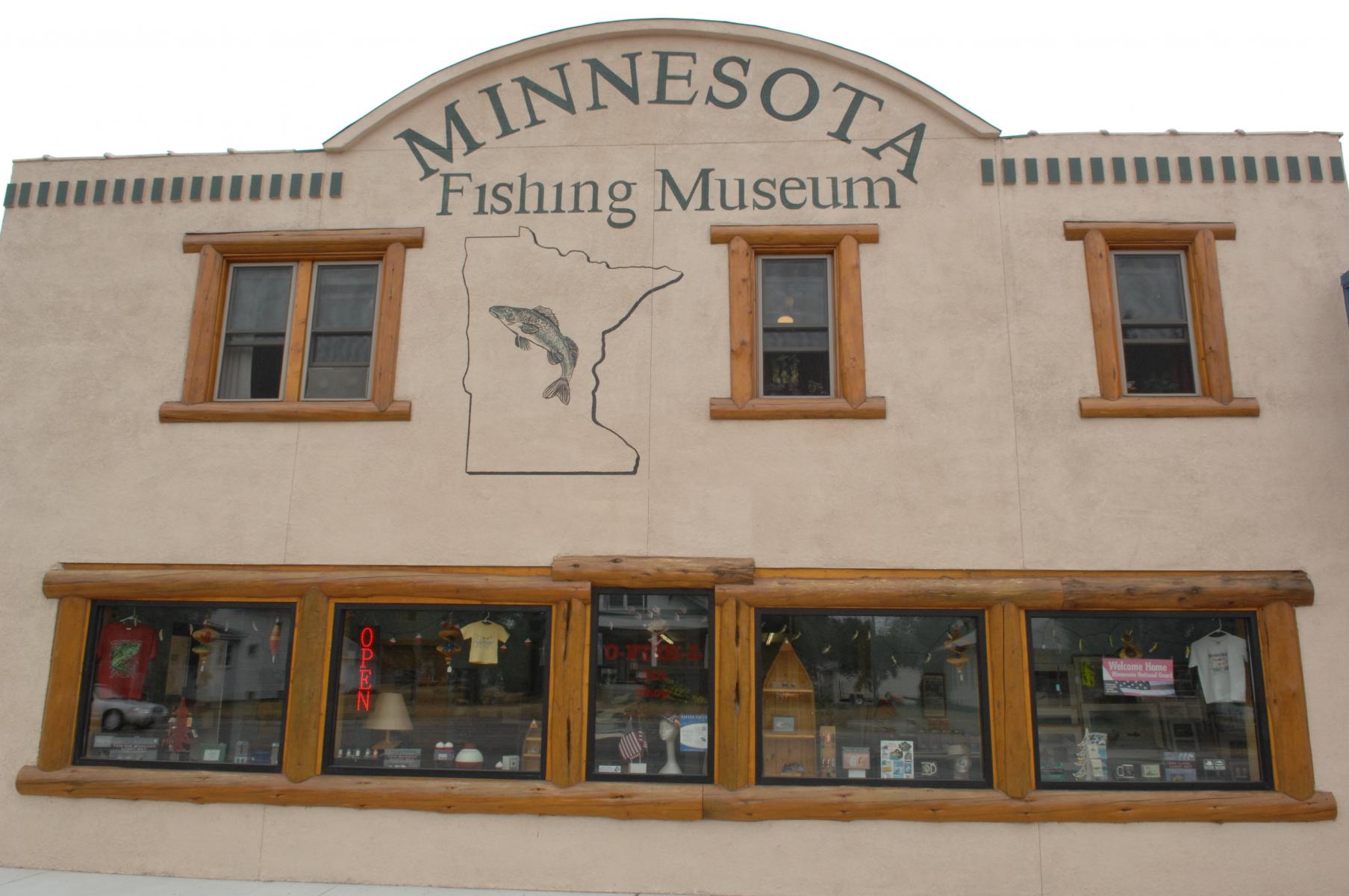 The Minnesota Fishing Museum is a place where memories come alive and stories are told of days gone by.
The Minnesota Fishing Museum is not just a collection of old fishing items, but rather a collection of historical possessions that belonged to individuals from across Minnesota who were (and are) a part of the history of freshwater fishing in our state. The museum holds a priceless collection of fishing-related antiques and memorabilia tracing the heritage of freshwater angling in Minnesota.
Presently the Minnesota Fishing Museum displays over 10,000 fishing-related artifacts. A log cabin recreates an old-time fish camp at the lake. A large diorama depicts a typical spearing dark house on a frozen lake, complete with a Northern Pike moving in to be taken. Numerous displays showcase the artifacts found in many anglers' tackle boxes throughout the years. Motors dating from 1902 are displayed throughout. The aquarium with live native fish is the focal point of learning and just relaxing. The Minnesota record fish displayed inspires anglers to catch "the big one."
The O-Fish-L Gift Shop is open year-round and features T-shirts, sweatshirts, souvenirs, art prints, books, playing cards, blankets, cookbooks, cribbage boards, metal signs, Mr. Walleye batter, novelty items, outdoor "cabin" decor, Smude brand products and more.
Museum hours are Tuesday-Saturday 10am-5pm. Open all year round.
Admission is $5 for adults, $4 for seniors and students and children 5 and under are free.
For more information, call 320-616-2011, email mnfm@mnfishingmuseum.com or visit the website.